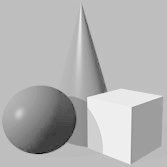 This offering is a mix of some of the new abstractions and recent figurative works.
Click on the thumbnails below to see full views of each painting plus dimensions, pricing* and comments. (You may have to scroll down to see this information.)
Once you're viewing any given painting, use the right and left arrows to move back and forth through the gallery.
If you're interested in purchasing, please email me at tom@tomleedy.com or call me direct at 760-525-0363.
(*Taxes and shipping are additional.)
abstractions
Stellar Transit Lagrange Point Guitars and Water Sail North
Blue Dot Star, Vector Valence Organic Fission
figurative
Cassandra Dark Island, Dark Sound Pedasos Prima
Lone Crow Winter Crow Autumn Crow Birds of Paradise
Golden Cranes Battle for Patroclus Summer Heat Look Back